How has content writing evolved as a career option
The need for communication is felt way back in the caveman's era. Gradually in the '90s with the advent of online and web, communication has taken the form of content writing. With the development of the websites, the need for website description and speech grew and the outcome was content writing. Every organization is there to sell its product or services in the market hence primary focus shifted to spreading awareness and so the content and content writers became vital.
Content writing has vast fields and according to need they are submerged like:

• Website content: Writing about the company, product and services, history, awards and recognition etc. • Article: It is a descriptive form of writing on any topic. This is more comprehensive and illustrative.

• Blog: Generally blog are writings on a specific topic and are mostly in personal form and the writer has the luxury of imagination, e.g. Blogs on fashion designing courses.

• Press Release: This includes any news, explained with facts and figure and are based on true events, e.g. Press release on the fashion show.

• Direct Marketing: It includes all piece of writing directly address to the customer in the form of Emails, Newsletter etc. • Social Media Content: This focus mostly on Facebook, Instagram, Twitter, YouTube etc. Creating content that is viral in nature and reach among masses.

For a successful content writer, one has to try their hands on all the writing style to polish its writing and choice of words, also the familiarity with SEO and keywords make the whole writing meaningful and reach to the target audience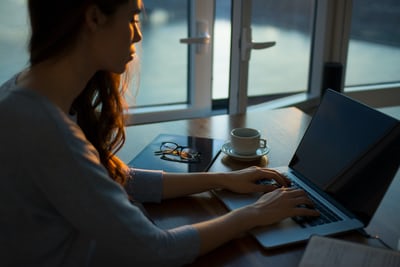 Some Does Of Content Writing

1. Keeping the target audience in the centre and build the whole wall of words covering the target. Also, try to indulge them by taking examples from the same plane.

2. Using somebody else work is a huge NO. Be as original as you can, so that with time you build your own style and loyal audience sharing the taste.

3. Have multiple sections in the content, i.e. divide the writing into different headers H1 and H2 so that they have better SEO and guides the audience to the relevant portion.

4. A good content writer has a good grip on the current trends and tries to imbibe so as to connect easily.

If you wanted to build a career around it, join an institute like the JD Institute of Fashion and Technology where the creative study is possible in various field like fashion designing, event management, interior design. It has a legacy of 30 yrs with industry expertise and placements in prominent leaders of the industry.

What is the wait for! Try your hands on content writing today and win over millions of heart waiting just for you.