Lipstick Shades for Dusky Skin: Your Ultimate Guide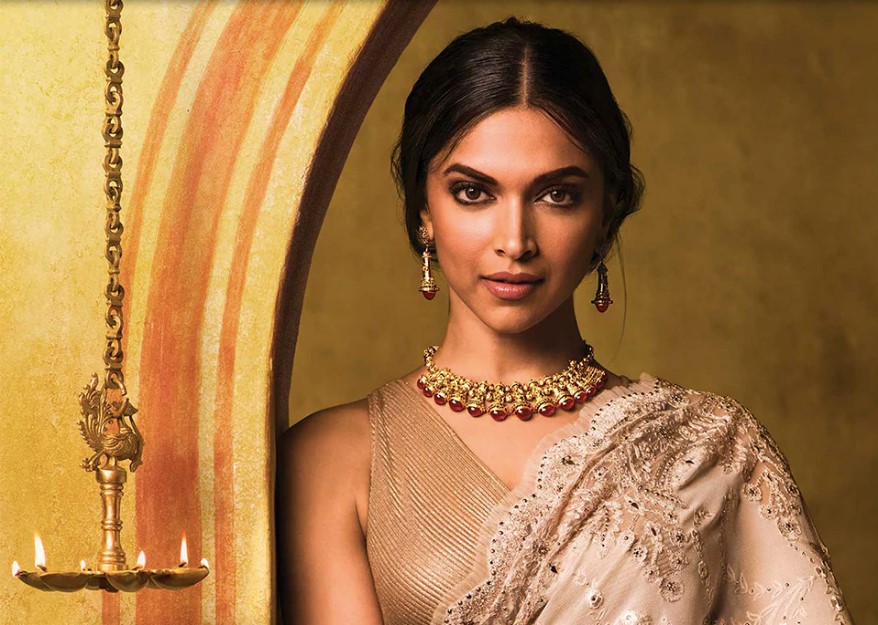 Understanding Your Dusky Skin Tone
Being blessed with a dusky skin tone is a huge advantage, as vying for attention, are top-of-the line cosmetic brands from across the globe wanting a share of this ever-growing market, especially in the emerging economies. This means that make-up brands based on their research are churning out shade after shade of right-tinted make-up that go with duskiness. India is one such consumer base where any number of beautifully tinted lipstick shades are on offer and are flying off the shelves like hot cakes. With glitzy physical stores at malls, standalone branded retail outlets, and now e-commerce sites, consumers are spoilt for choice.
Lipstick usage goes back to ancient civilisations of Egypt (think Cleopatra 70 or 69 BCE) and the Queen of Sumeria (2500 BCE) have made use of indigenous and natural ingredients to highlight the beauty of their lips. Since then, lipsticks have become staple as anybody's beauty regime, and stepping without a dash of lip colour somehow looks incomplete. 
Tips for Choosing the Right Lipstick Shades
Lipstick shades need to be carefully matched with skin tones, and the India skin varies from dusky, to wheatish, to the colour of the soil. Adding a few of the popular shades of lipstick for Indian skin to your makeup kit, and you are done. Step out with confidence wearing a lipstick shade that enhances your look and personality. The right colour sure will have a stunning effect.
Some of the top trending picks from lipstick colours and their subtle shades are mentioned below, so see what goes with your mood and overall get up. For casual wear, partywear, wedding make up or while travelling – there is something for all occasions and seasons.
List Of Lipsticks that looks Best On Dusky Skin
Brown is a colour most suited for Indian skin! Try from a range of browns starting from matte cinnamon to warmer browns like coffee and tan hues. Try Faces' Weightless Matte Finish Lipstick- Flamboyant Plum12; Maybelline's Colour Sensational Creamy Matte Lipstick -Chili Nude; or L'Oréal's Colour Riche-Cinnamon Toast. The darker shades are suitable for party wear or formal occasions, while the lighter browns go with anything casual and smart.
For Chocolate-y Browns – recommended are Revlon Super Lustrous Lipstick-Chocoliscious; Huda Beauty Power Bullet Matte Lipstick-Masquerade; SUGAR Cosmetics Matte Attack Transfer Proof Lipstick-05 Tan Halen (Chocolate); and Nykaa So Matte Lipstick in Hot Cocoa
Pink goes beautifully with dusky Indian skin, and is a favourite. Try the brighter shades of Pink for the naturally 'tanned' complexion. From Rose Pink to Mauve to Fuchsia, they sure do enhance the beauty of the wearer. The shades of Pink to try are Maybelline's Colour Sensational – Fierce Fuchsia; Sugar's Vivid lipstick-02 Breaking Bare (Mauve pink).
Deeper shades of Maroon for a formal 'evening out' look wonderful on dusky skin. Shades recommended are NYX Professional Makeup Suede Matte Lipstick- Lalaland (maroon).  Alot of style and panache!
Red lipstick is a shade that goes well with fairer Indian skin, and makes a bold statement on the dusky skin. Suitable for formal occasions and for evening wear. Brands to try are MAC Retro Matte Lipstick-Ruby Woo, MAC Retro Matte Liquid Lip Colour-Dance with me-Deep Cranberry Red; Bobbi Brown Luxe Lip Colour-Pink Guava; L'Oréal Paris Pure Reds Colour Riche Collection Star lipstick- Pure Garnet (darker shade of red)
This a shade of lipstick that needs to go with the dressing style and for those who can carry off such a bold colour confidently. The right setting is important too. Branded shades to experiment with first, are LA Girl-Love Triangle; Maybelline's New York Super Stay Matte Ink Liquid Lipstick-Escapist Dark Purple; SUGAR Cosmetics-08 Berry Picking (Berry); MAC Retro Matte Liquid Lip Colour-Recollection-Intense Bright Violet; SUGAR Cosmetics Smudge Me Not Liquid Lipstick-48Violet Bullet; Stay Quirky Liquid Lipstick Purple Millennial Slang19. Lots of options, but few can carry of this colour and great for a dusky sophisticated aesthetic. 
Orange on fair skin is can look electrifying, whereas on dusky skin, it just fits and looks radiant. So, whatever the skin tones, go ahead and experiment. Try MAC Amplified Lipstick-Neon Orange; Maybelline New York Super stay Matte ink liquid lipstick-Globe Trotter (135); and Smash box Always on Liquid Lipstick- Out loud, for enhancements to overall make up.
Burgundy – A rich, sophisticated colour. While the colour goes well on dusky skin, you need to be of a certain personality to carry this off. Or, does the colour make the personality? A head-turning shade of lipstick try out Smash Box Be Legendary Lipstick cream finish-Witchy Deep Burgundy; SUGAR Smudge me not Divine Praline Liquid Lipstick18-Dusty Burgundy; and Swiss Beauty Stain Matte Lipstick-Burgundy. Names sound as exotic as the colour tint looks.
Magenta is a beautiful colour that can brighten up a face. Adds prettiness to one's overall dress sense. Here are some lipstick shades of the same magenta you must try: Maybelline New York Colour Sensational Creamy Matte Lipstick-Mesmerizing Magenta; Maybelline New York Super Stay Matte Ink Liquid Lipstick-Artist 120; SUGAR Cosmetics Nothing Else Matter Long-Wear Lipstick-07-Hidden Magenta.
Undoubtedly a runaway hit! Nude is not only trendy, it is as versatile as they come, and there are several variations of the same Nude. It matches the dusky skin tone to the T. Pick and try any from the following lipstick shades. MAC Mocha (this known as the Iconic shade, which makes the MAC famous); and Nykaa- Nude spice; Nykaa-Matte; Kashi Wet N Wild Mega last lip colour-Mocha Licious; Lakme-9to5primer+matte lip colour-cherry chic; NYX professional makeup soft matte lip cream- Dubai; Maybelline New York Colour Sensational creamy matte lipstick-Nude Nuance