Fashion Entrepreneurship: The Next Big Thing in the Industry
Why Fashion Entrepreneurship is the Future of the Industry
                                  "I don't design clothes, I design dreams." – Ralph Lauren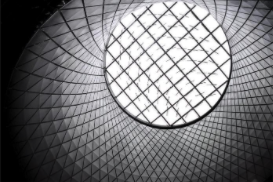 The Growing Importance of Entrepreneurship in Fashion
The multi-trillion dollar fashion industry is one of the biggest industries in the world. Needless to say, it is one of the most attracting businesses. All the venture capitalist firms and angel investors are seeking the opportunity to have a small pie of this alluring fashion business. 
 Fashion entrepreneurship is coming up as a major phenomenon in the worldwide market and pushing forward the whole global business scenario. The innovative designs with a mix of contemporary creativity and new business models and plan setting in motion the fashion entrepreneurship for the new scale and heights.   
How to Develop a Successful Fashion Business Plan
The best creative ability of the designer to identify and grasp the new opportunity and develop the available resources into the new prospect to purse the novel is the core of the fashion entrepreneurship. With the new course of time fashion enthusiast and designer are coming up to pull this chance and fetch the best for themselves and this industry. Fashion entrepreneurship is focusing on the new need of the communication on which modern fashion depends. It is centre of attention the marketing strategy, brand management and finance resourcefulness. 
Fashion entrepreneurs are the passionate fashion enthusiast who takes the daring risk and develops a new symbolic style language that creates a new creative experience as distinctive and creative for the consumers and thus leads the business to the success. 
Embracing Sustainability in Fashion Entrepreneurship
The next big thing in the coming decade is fashion entrepreneurship and no one can deny it. It is the novel combination of the design, business and manufacturing skill with the right blend of the new age marketing and branding mix. 
Some of the famous fashion entrepreneurs have changed the whole face of the fashion industry like Coco Chanel, Calvin Klein, Giorgio Armani, Donna Karan Vera Wang and many more.
Twenty-first century bring forth the huge opportunities for the fashion entrepreneurship that can inspire the whole manufacturing, distribution and supply chain with the digitalization and online entrepreneurship. 
Fashion Entrepreneurship not only in India but globally is fetching immense attraction for the fund raising and investment. Because now fashion business is not anymore cease to stand-alone stores or boutiques. A whole bunch of possibilities are emerging and supporting the expanse of the internet and e-commerce. Fashion designers are now using the best-developed technologies like 3D printing or Artificial Intelligence based                  marketing mix.
If you want to understand the fashion entrepreneurship right contact our design and industry expert. We'd be happy to help you.