Neeshit Malde
Mr. Neeshit, on the surface appears a strict no nonsense person, but in actual is a happy go lucky person full of life and vigour. A born Prankster if one may say. A Sportsman and Athelete in his hey days.
In his early twenties he was offered a lot of modeling and acting offers, but his inclination towards fashion and will to contribute to the growth of the Indian Wholesale Fashion Industry made him opt for this profession.
A Marketing Graduate from the Bombay University. He had a successful Boutique of Sarees and Ladies Garments. His Boutique had a lot of Film personalities as his clients. He always had a knack for designing and ventured into manufacturing in the year 2002. The unit was started to provide livelihood to artisans. This Noble Gesture saw him grow manifolds in the industry.
In a couple of years his creations were most sought after in the manufacturing Industry. Supplying to only Wholesalers, Exporters & Chain stores his label RAV-E  became a rage. His Forte was the use of unique accessories which he designed and monopolized.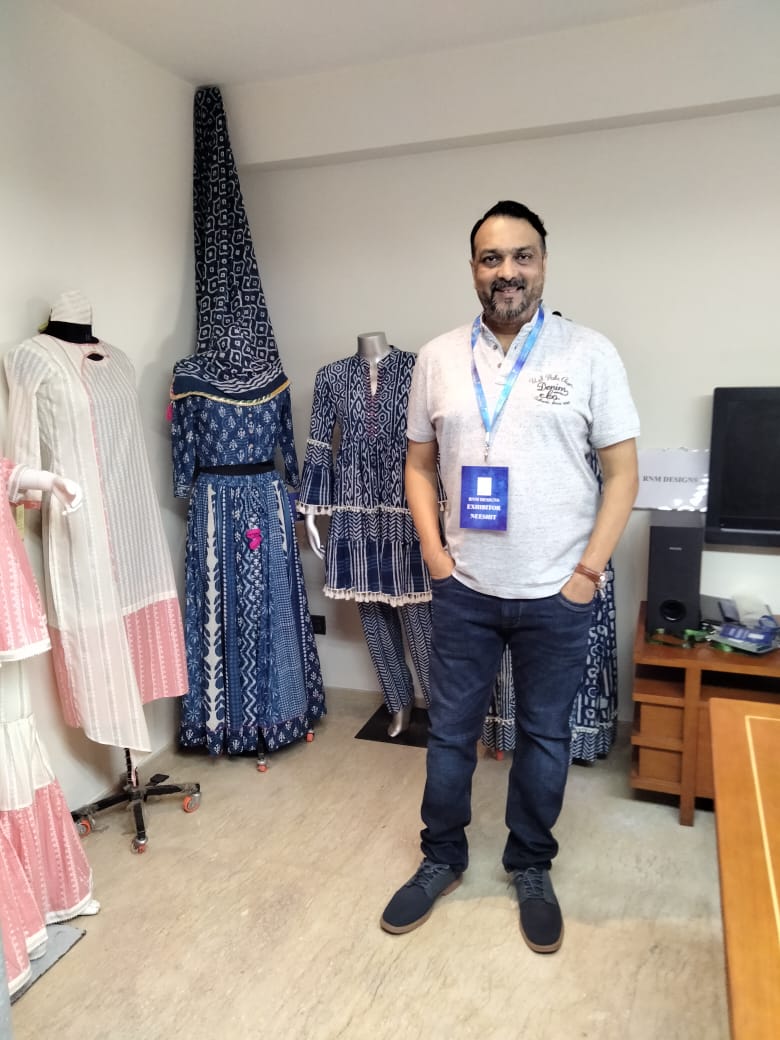 Mr. Neeshit won many awards, notably the Best designer award at the JD Annual Fashion Extravaganza in 2005. His designs were adorned by Ms. Aditi Gowatikar, the then Ms. India. This award so early in his career was a Boost for him to achieve many more laurels. Over the years his cupboard was filled with many more awards. In 2019 he received the Entrepreneur of the Industry award at a glittering function in Noida.

Mr. Neeshit actually revolutionized the wholesale Fashion Industry.
A well known personality in the industry he is always a Special Invitee at various trade fares held across the country.
His motto 'Always keep your Eyes and Ears open' paid him rich dividends. Mr Neeshit utilized his Marketing Skills to the full. He never compromised quality over price. He got his own fabrics designed with unusual prints.

A Judge at many Fashion Events. Has been a Jury member to evaluate upcoming designers too.
At the Twilight of his career he is an inspiration for many budding designers.