Interior Designing Courses with Types, FAQs and Fees
It is not uncommon to find interior design courses near architecture courses. There has been a stir in the interior design industry recently as Indian celebrities have stepped into the profession. Students with experience in interior design are given the opportunity to work closely with renowned architects. They can then help them find the best layouts for home or commercial spaces.
Interior Design Courses After 12th can be pursued by students with 50% marks in Physics, Maths, and additional subjects in classes 10 and 12. For those interested in interior design, there are 3 or 4 year BSc or BA Interior Design degrees available. To keep up with the latest interior design trends, students are taking Interior Design Online Courses. The admission process involves either a merit-based system or an entrance exam.
As per PayScale's website, an interior designer can expect a salary of INR 3,04,986. This is exclusive of bonus pay off INR 2000-10,000. Various interior design firms, PR firms, fashion magazines, etc., employ them. The average salary for interior designers with over 10 years of experience is INR 12 lakhs per year.
What is Interior Designing?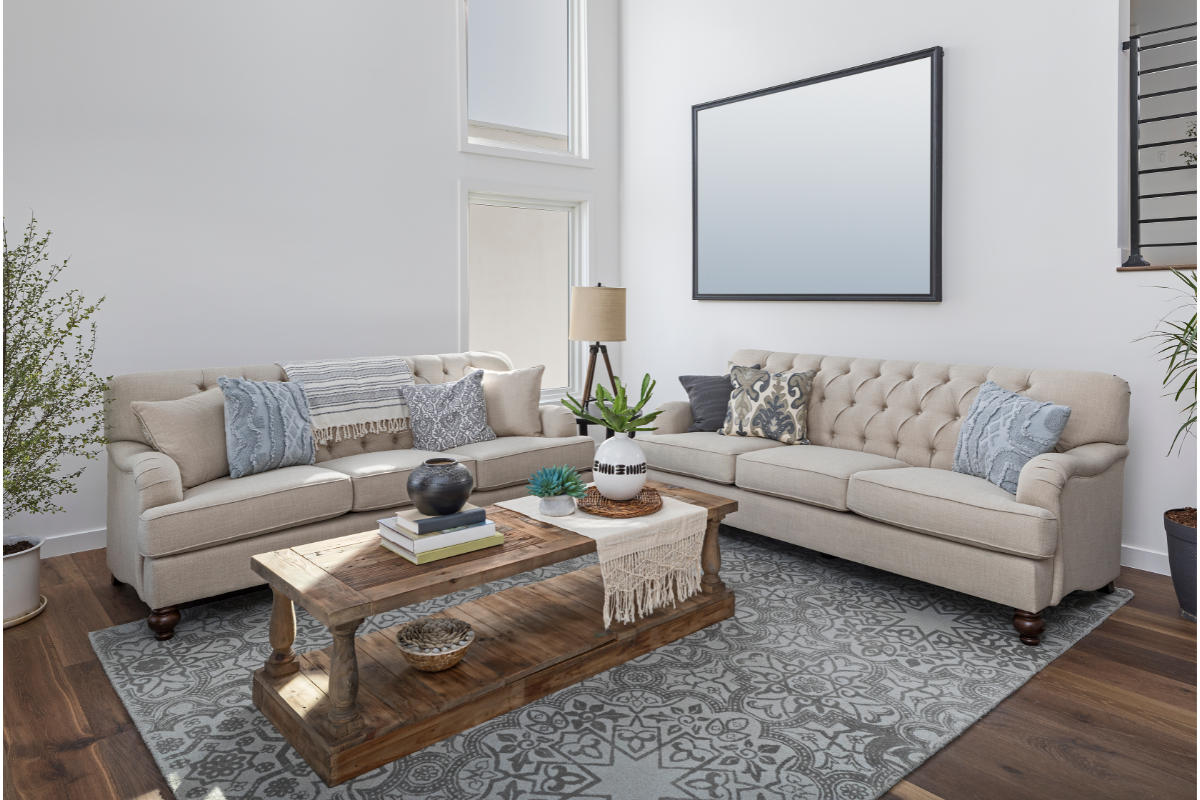 The globalisation of education has paved the way to a variety of unconventional courses, among them Interior Design courses. Indian Interior Designers are also among the top-producing countries in recent years, with the ability to compete in the global arena.
With many career opportunities and salary benefits being offered by interior design courses in India, it has become a popular design specialisation.
In interior design, a 1-year diploma is among the most popular courses, followed by BSc Interior Design (3 years), BA Interior Design (3 years), and BDes Interior Design (4 years).
A combination of merit and entrance exams is used to select students for Interior Design courses. Students can enroll in interior design courses after passing class 12 with 45 – 50% average or with an equivalent CGPA.
An interior design syllabus incorporates elements of designing, art, planning, and arranging.
Often after completing Interior Design Courses, students are looking for a job as an Interior Designer or Interior Decorator.
As an interior designer, you plan, scheme, and layout a company's interior to improve its aesthetic appeal.
Upon completion of this course, you can expect to earn in the range of INR 3 – 12 LPA.
What is Interior Design Courses Eligibility?
For Interior Designing (Certification Course or Degree Course) –
Students who have completed 10+2 or 10+3 in a vocational or polytechnic
For Interior Designing (Post Graduation Course) –
Students must graduate from a recognised university after completing 10+2+3
Why Interior Design Courses?
Students today have many options when it comes to choosing a career path. Interior Design is one of the few courses that offer both a fascinating career track and the opportunity to take advantage of a wide range of opportunities. Listed below are a few top reasons why Interior Design courses are a good choice for students.
Opportunities for Career Growth: Interior Design courses offer tremendous career growth potential. Statistics show that there is a severe shortage of Interior Designers in India. It is evident that the Interior Design industry is growing and will have a strong future with the growing number of construction projects both in urban and rural areas.
Engaging and challenging projects: The projects that interior designers are assigned as part of their work should also be challenging and interesting. You'll have to demonstrate creativity, technical skills, patience, and dedication to your clients. You will never feel bored or monotonous since Interior Design is such an active field.
Entrepreneurial Potential: With the expansion of construction projects in both urban and rural areas, India is rich in opportunities for Interior Designers. Construction will increase, allowing you to serve more Interior design projects and eventually build an Interior design agency.
Diverse Sectors and Industries: Interior Design courses will give you the opportunity to work in various fields such as the health industry, education sector, public sector, libraries, and corporate buildings. A person can choose from an almost endless array of sectors and never get bored with their work.
What are the Courses in Interior Design?
When Interior Design was introduced to India, it was confined to Undergraduate studies. However, due to the advancement of time and technology, Interior Design Courses are now divided into different disciplines.
There are a variety of Interior Designing Courses offered by colleges, universities, and institutions that can help anyone aspire to become an architect or an interior designer.
The following are the courses:
The Interior Design Diploma: Admission, Eligibility, Course Syllabus, Jobs, Salary 2021
It is a one to two year course that covers various aspects of how to design an interior space. In the Diploma in Interior Design program, candidates learn about different aspects of interior design for houses, offices, or any other type of space that they desire. Among the interior-related fields, Interior Design requires skilled professionals.
The eligibility requirement for applicants to different colleges, institutes or universities is a minimum of 55% marks in the H.S.C examination in any subject from a recognised board. The entrance examination determines eligibility for admission to the Diploma in Interior Design. A round of personal interviews follows the entrance examination. Some institutions provide admission based on a qualifying examination score.
An Interior Designer's salary typically ranges from two to eight lakhs per year after earning a diploma. These courses are mostly pursued by candidates who wish to be Interior Application Developers, Layout Analysts, Interior Marketing Analysts, and Front End Interior Developers.
Why study Diploma in Interior Design?
An industry that has an estimated value of USD 20-30 Billion: The Indian renovation and interior design sector is experiencing rapid growth at present. There is expected to be rapid growth in the interior design industry between 2020 and 2027. Interior Design fields have experienced a 27% growth rate, while other fields have declined.
The construction industry provides interior designers with additional opportunities for employment. As a result, interior designers will have plenty of work until 2022, due to the construction industry's growth of 15.7% through that time. Their work is done in a variety of design companies, particularly those specialising in architecture.
India has many construction, architectural, and design firms that hire interior designers for a good salary. India's interior designers earn between INR 305,000 and INR 505,000 per year on average. Besides that, they also receive medical insurance, disability, and retirement benefits, among others.
The interior design of your company has a profound impact on how your customers perceive your brand. Aesthetic elements created by interior designers have a profound impact on how visitors and clients perceive the space. In the event that the visitor was comfortable with the design, he or she would be inclined to stay for a long time.
As an interior designer you will have a sense of autonomy, and dignity, which will give you the sense of achieving success in the online world. You will also have many opportunities to flex your innovative muscles and be compensated well for it.
As a result, you will have the chance to work with different clients and fields from anywhere.
What are the benefits of pursuing a Diploma in Interior Design?
The course is highly recommended for those seeking a career as an interior designer.
These courses could be suitable for candidates interested in working in construction or architecture.
Candidates who are passionate about the design of buildings, pacing off work and addressing various aspects such as lighting, texture, etc., can enroll in this course.
It is suitable for candidates who want to gain knowledge of design fundamentals and its applications.
EXPLORE DIPLOMA IN INTERIOR DESIGN
Diploma in Interior Design: Course Advantages
There are several skills that are learned through a diploma in interior design, such as analysing a space, visualising the space with different elements, reading colour palettes, matching colours to tones, and understanding furniture and the appropriate fit.
As an assistant designer or interior decorator, these skills come in handy over the long run. This short course has the primary benefit that it provides a complete introduction to the fundamentals of interior design and space management in a short timeframe.
Aside from job prospects, one may want to pursue an advanced diploma in interior design as a career advancement measure.
Diploma in Interior Design: Job Prospects
The below lists down some of the most common jobs along with their average starting salary:
Assistant designer – Average starting salary in INR – 3,00,000
Interior and spatial designer – Average starting salary in INR – 3,50,000
Visual merchandiser – Average starting salary in INR – 4,00,000
Assistant Exhibition Designer – Average starting salary in INR – 4,00,000
Diploma in Interior Design: Future Scope
You will receive your Diploma (Interior Design) when you finish the course. Further studies can be pursued and an undergraduate degree can be obtained. Following that, they can pursue a Ph.D. or postgraduate degree. Their skills will be enhanced and their knowledge will increase. The government as well as the private sector has opportunities for graduates.
BSc Interior Design: Course, Admission, Colleges, Syllabus, Jobs, Scope, Salary 2021-2022
The Bachelor of Science in Interior Design is a 3 year degree course that teaches students how to design comfortable spaces and how to plan and design interiors in commercial, residential and apartment buildings.
It includes a comprehensive knowledge of both basic and advanced interior design ideas, allowing students to create the most suitable spaces for the clients in the most effective and appealing manner possible.
Students can expect to pay anywhere between INR 3,000 and 15 LPA depending on the colleges/universities they choose. The average starting salary for a candidate after completing this course is around INR 3 to 4 lakhs per annum.
BSc Interior Design: Admission Process
There are two ways to apply for BSc Interior Design Admission.
Students applying for the BSc Interior Design Course can either qualify for admission based on their performance in the Class 12th class examination or by passing a national level entrance exam.
The college's official website is the best place for applicants to submit their applications.
Logging in and filling out the admission form requires candidates to use their credentials.
Candidates can either await the merit list (if they are applying based on merit) or prepare for the entrance exam.
Once the merit list is released and the admission fee is paid, eligible candidates will be offered admission.
BSc Interior Design: Eligibility
The following minimum requirements must be met by applicants seeking admission to the BSc Interior Design Course:
10+2 examinations must have been passed by the candidates.
Students must score at least 50% in their Class 12th or equivalent examination from a recognised board.
The aim should be to gain more than 85% marks when applying for merit-based admissions.
It is required that candidates be older than 16 years of age.
BSc Interior Design: What is it About?
Students can specialise in BSc Interior Design as part of the Bachelor of Science degree program.
Aspiring students are encouraged to cultivate a creative bent through the program.
Designing, creating, renovating and planning spaces for people is the focus of this course.
You will obtain extensive knowledge that covers the basics and advanced concepts of interior design from beginning to end.
The program includes courses on computer applications and expertise in 3D designing, CAD, and space management.
In addition to graphic design, students will also learn some basic software techniques for displaying and designing.
Why Study BSc Interior Design?
The Bachelor of Science in Interior Design degree program offers a comprehensive understanding of design as it relates to personal or professional space.
Candidate knowledge and understanding will be broadened in this course.
They become familiar with various software applications that can be used to design spaces.
In addition, candidates acquire fundamental skills in graphic design, 2D, and 3D software.
BSc Interior Design: Jobs
A wide variety of employment opportunities is available after successful completion of this course.
Job seekers can opt for job profiles that best suit their interests, skills, and knowledge. In the following list are some of the most sought-after job positions.
Interior Designer
Towns Planner
Draughtsman
Landscape Designer
3D Artist
Bsc Interior Design: Future Scope
The BSc Interior Design course has great market value since it's a trending course. BSc Interior Designers have an array of career prospects and options available to them. Here are a few:
If one has completed a BSc in Interior Design, one can easily pursue an MA in Interior Design. Two years of postgraduate studies help candidates to gain more knowledge and a deeper understanding of the interior design industry.
Interior Design MBA: MBA is one of the most popular courses these days. Candidates who pursue an MBA Specialisation in Interior Design will gain a deeper understanding of what it takes to design and manipulate interiors of residential and commercial spaces. Having an MBA in Interior Design is a great opportunity for students because it is a course that gives students a broad overview of architecture, infrastructure management, and real estate.
Master of Science in Interior Design: The Master of Science in Interior Design is for candidates who wish to become an Interior Designer with the help of digital technologies such as 3D and 2D.
What are the top Interior Design Company?
The following are some of the most reputable recruiters in interior design:
The Karighars
Morph Design Co.
Carafina
Design Qube
The Grid
Savio and Rupa Interior Concepts
Charcoal Project
De Panache
Synergy Corporate Interiors
Maps of India
Interior Design Jobs and Salary
Following is a list of some of the top jobs in Interior Design with average salary package:
Interior Designer – Interior designers look for the requirements of each space and select essential and decorative items to ensure those spaces are beautiful, comfortable, and useful. As an Interior Designer, you may earn up to INR 3,04,986 annually at the start of your career.
Home Designer – A home designer plans and designs residential areas. The average salary for a Home Designer could be as much as INR 4,00,000 per annum.
Bedroom Designer : The bedroom designer is responsible for the design, layout, and planning of the bedroom. The average salary for a Bedroom Designer could be as much as INR 3,00,000 – 4,00,000 per annum
Interior Decorator – An Interior Decorator is a professional who designs the interior of someone's home. The average salary for an Interior Decorator could be as much as INR 55,522 per month.
Design Manager – In the design process, a design manager coordinates the work of the whole team, from beginning to end, from the studio work to the final product. The average salary for a Design Manager could be as much as INR 11,41,032 per annum.
Industrial Designer – An industrial designer designs, plans, and manufactures products that include automobiles, household products, packaging for food, electronics, medical equipment, etc. The average salary for an Industrial Designer could be as much as INR 6,04,024 per annum.
Design Journalist — A design journalist writes about the latest trends and developments in the field. The average salary for a Design Journalist could be as much as INR 4,00,000 per annum.
Some most common FAQs for Interior Designing, Diploma in Interior Design and BSc Interior Design
Ques. What is an Interior Designer's starting earning/salary?
Ans. The starting salary range for interior designers is around INR 30,000 to INR 40,000 per year.
Ques. What are the qualifications for becoming an Interior Designer?
Ans. If you have completed your class 10+2 from a recognised Board or your bachelor's degree from a related field, then you can apply for interior design.
Ques. Is it possible to learn interior design online?
Ans. It is true that you can learn the skills of interior design through online courses. First, you can try free courses to get an overview of the course, and then, if you want to learn more, you can pay for paid courses.
Ques. Approximately how long is an interior design course?
Ans. Your choice of course will determine the length of the interior design course. It can take anywhere from a few months to three years.
Ques. What is the future of interior design?
Ans. Yes, interior design is an excellent career because it offers a wide range of job opportunities and career prospects. Interior designers charge enormous fees for their services, as they are experts in the field.
Ques. What are the chances of getting a job as an interior designer?
Ans. Candidates with an interior design diploma or degree will have an easier time getting jobs in established firms. Degrees and experience are usually checked when hiring by companies. While an interior designer can learn this skill through short courses and online classes, finding job opportunities in reputed firms may be more challenging. Nevertheless, there are other options available, such as working as a freelancer or starting a business if the candidate has confidence in their skills.
Ques. What courses do I need to become an interior designer?
Ans. The majority of people seeking a career in interior design pursue bachelor's or master's degrees. The students also study related courses, such as computer-aided design and graphics, history of interiors and furniture, etc.
Ques. What if I don't have a degree in interior design?
Ans. Interior design is a skill-based course, so a degree is not required for an interior designer. There is no requirement for a degree to be an interior designer since the job is competency-based. In spite of this, top recruiters and firms today prefer candidates with an interior design degree because the competition is so high.
Ques: Is it possible to study interior design after finishing 10th grade?
Ans. Yes, definitely. After finishing 10th grade, you can choose to pursue a diploma or certification course in interior design.
Ques: Does interior design offer undergraduate programs?
Ans. B.Sc. and B.Des. are two of the most popular undergraduate degrees in Interior Designing.
Ques: Is there a high demand for interior designers?
Ans: Interior designers are very much in demand. In addition to that, companies look for talented individuals who can continue to be competitive on the market while performing more than one role.
The design industry is in high demand. Furthermore, employers look for professionals who can adapt well to the market.
Ques: For those who want to become interior designers, what is the best degree?
Ans. In order to pursue a career in Interior design, I suggest that you obtain a bachelor's degree related to Interior Designing, Communications, or Business. This will give you an edge over those without a degree. Combining your major in design with another field, such as Space design or Interior design, is also an option.
Ques: Is Interior Design something I can learn from home?
Ans: You can enroll in a wide variety of online courses. If you take up a certificate course online, you can easily learn Interior Design from home.
Ques: Is it better to take a diploma course in interior design than the certification course?
Ans. Both of those courses are almost identical, however if you prefer an in-depth study of the subject, you might choose Diploma in Interior Designing, whereas if you prefer a short course and a certificate, you might to select Certificate in Interior Designing.
Ques. Is there anything I can do after I graduate from the BSc Interior Design?
Ans. After graduating with a BSc in Interior Design, one can either look for employment or continue their education.
Ques. What is the difficulty level of the BSc Interior Design?
Ans. Candidates who are hardworking and interested in pursuing BSc Interior Design may not find it extremely difficult, but they may find it fascinating.
Ques. How much does BSc Interior Design cost on average?
Ans. Candidates are charged different fees according to the institute to which they are admitted. There are however a variety of fees that can begin at INR 20,000 and rise to INR 2 LPA or even more.
Ques. Is interior design a good career choice?
Ans. Following completion of the BSc Interior Design degree, graduates can work in studios, firms, etc. Candidates can work in private design studios, public service agencies, government jobs, and city planning departments, among others. The fact that Interior Design offers a wide range of options makes it an appealing career choice.
Ques. Are there any difficulties getting into the BSc Interior Design program?
Ans. Admission is a fairly straightforward process. A student may be admitted to the program on the basis of merit or through outstanding performance on an entrance exam. In order to get admission into a good college, a candidate must be well prepared for the entrance exam.
Ques. An Interior Design BSc holder can work in what sectors?
Ans. Students who successfully complete BSc Interior Design can work in corporate offices, hotels, architectural firms, and many other private and government sectors.
Ques. After BSc Interior Design, what does one do?
Ans. Students who graduate with a BSc in Interior Design may work for a government agency or a private company, or may choose to do further studies and earn a Masters in Interior Design.