How Durable is Recycled Material?
How Durable is Recycled Material?
That steel is the most durable building and construction material in the world is common knowledge. Our topic is on durability of such material, and does steel pass that test? Surprisingly, steel is the most recycled material on earth! A new bridge apparently requiring 500 tons of steel which would typically be recycled from 300 old cars, 250 dishwashers, stoves and refrigerators, 60 tons of industrial scrap, and 50 tons of recycled waste. Full marks to steel then for sustainability. 
At 98%, steel has the highest overall recycling rate of any material on the planet
Steel ranks high in terms of cost, efficiency and aesthetics as in the construction sector as it is faster to put up a steel structure, it is lighter, requiring smaller and fewer pieces, therefore, substantially reducing construction costs when compared to alternate materials. Some of the world's architectural marvels are award-winning steel bridges. So, feast your eyes on these beauties at:
With greening efforts and initiatives, the world over to reduce carbon footprints, the building and construction sector are increasingly looking at recyclable material for their construction activity. There are several recycled materials that feed this sector, and basically recycled materials are made up of any material that comes from a building site for reuse are recycled building materials. The list is long and include wood, brick, insulation, plastics, glass, building blocks, wall coverings, steel – basically anything that can be reused.
Using recycled material for building and constructing is not only eco-friendly and therefore responsible, but its cost effective too. 
In today's super-active world, building construction is like long-term investment. This has led construction companies to focus on the quality or sturdiness of various building materials so that the projects can stand the test of time. Considered the top five recycled building material for their strength, durability and long-lasting qualities, are described below. We have already covered Steel. Here are the others:
Brick – consider the mighty structures that straddle parts of our globe, sometimes for centuries – The Pantheon and the Roman aqueducts and The Great Wall of China. Standing tall, are these wonders all made of brick. This proves without a doubt how sturdy and durable this age-old material is.  Clay or Silt hardens when it is dried; heating the bricks makes it durable and strong – and, with an ability to weather any environmental impact.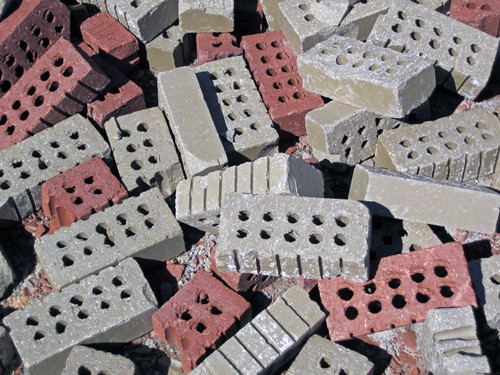 Concrete – Made of elements such as stone, sand, cement, etc, this sturdy material is versatile while it hardens after being poured into multi-shaped moulds. Hence, ideal to build walls, beams, frames, slabs with. Pre-stressed concrete is used to increase the strength and resistance.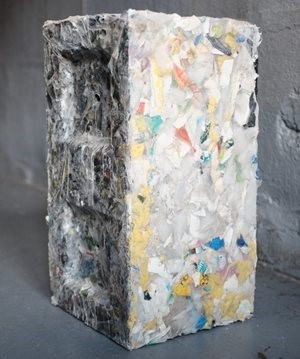 Wood – The long-lasting properties of wood is taken advantage of in the construction of log cabins and cottages. Relatively light in weight, wood is easy to move and transport and favoured in parts of the globe as a fine choice of recycled construction material. Used for decorative purposes, wood is regarded no doubt, as a sturdy, durable building material as well.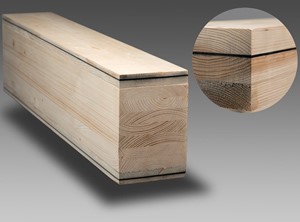 Stone – Stones have very long durability and its toughness makes it a preferred choice in construction of projects. This material is natural and can effectively protect any structure from environmental damage. Stones also give uniqueness and aesthetics to a construction. The majestic forts and palaces of India were constructed making good use of stone, locally quarried.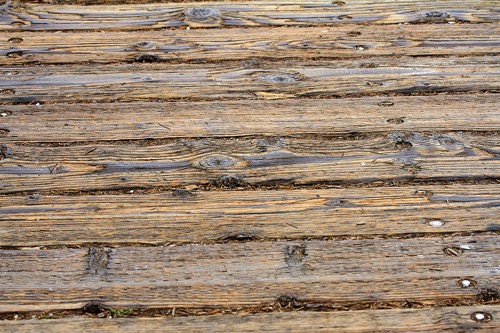 Durable as it were, due to their long-lasting qualities, they cost more, but remain material of choice for builders with long-term vision. Using extra durable material also ensures the chosen building materials provide quality and safety as construction items, in the projects undertaken. 
Aside from the above, some other interesting green durable building materials are Timber Crete which is lighter and more energy -efficient than concrete, making use of sawdust, thus lighter and cheaper than concrete, and what's best? Requires less cement.
Interestingly, Ferrock made up mainly of waste steel dust, absorbs carbon dioxide as it dries, making it eco-friendly and a more robust and durable version of concrete
Rammed Earth is regarded as an ideal material for construction, where modern technology converts this age-old option into stone-like building blocks by pressing sand mixture. 
Unfired Clay Bricks – Unlike conventional bricks, these are air-dried. With today's technology, fabricating unfired bricks make them just versatile and robust, as clay bricks.
Other eco-friendly, renewable and sustainable building materials come from the following resources:
Straw Bales-Modern technology allows using straw bales as cheap and energy-efficient material in walls and for insulation. Barn Wood is a popular recycled material in the US. used as a decorative element to create accent walls, floor, or ceilings. Waste Products for eco-friendly construction are innumerable and recycling it helps to curb pollution and control environmental footprint. Another responsible action by construction companies is to make use of Newspaper wood. Here waste paper is recycled and repurposed into wood. Recycled Glass is one of the most prevalent waste resources. Used creatively by designers to create accent walls, producing glass blocks, and fabricating mosaics. Cork Panels wine corks can be recycled into cork panels to be used as a building material. Denim – where old denim is used for insulation of walls, attics, and floors. It makes a great eco-friendly insulation material and it's surprisingly efficient too. Recycled Plastic building materials can take care of the damage on the environment apart from being repurposed as building material. Neptune Balls are a made seaweed found in the Mediterranean Sea, that turn into grass balls, and are eco-friendly building material in sustainable construction. Mushroom insulation material is used from fungi that grows in rotting trees. This material is low cost to process, as also non-toxic.
What does the future hold for research and development of recycled building material?
Continuous research is moving towards using recycled carbon fibre to produce new engineered timber materials, among others. This is done when mass timber is created from heat-treated wood and carbon fibre, recycled from Boeing aircraft.
Apart from a good PR story for Boeing, we may be headed in the right direction!