The Power of Cushions: Enhancing Interior Decor with Cushions
How Cushions Can Transform Your Home: Tips and Ideas for Interior Decor

Nothing is as comforting as being ensconced with cushioning all around you. True, figuratively and literally. Apart from seating comfort, cushions provide a very visible dimension to the overall décor of a room, often made to work as accent pieces. From sheer luxury to boho to rustic, whatever be the aesthetic, a cushion's versatility is its usefulness. For a quick easily put-together makeover, to add a touch of luxe, or a simple refresh of an old upholstered sofa, cushions come up trumps, and aren't heavy on the pocket either! Here are some looks to try.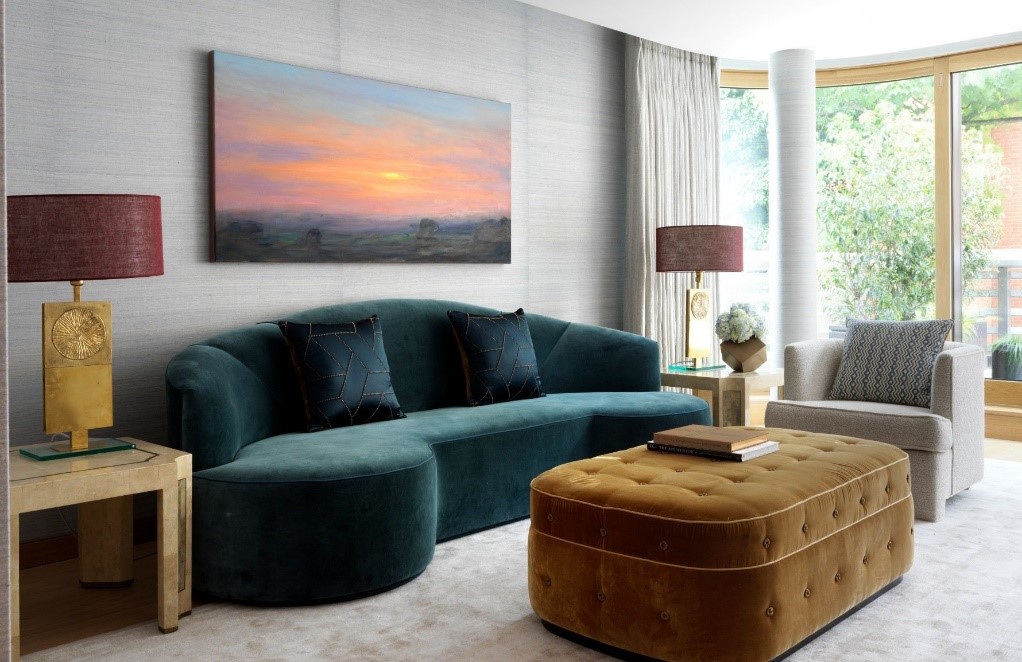 Cushions can be used to dress up a sofa when upholstered with a rich velvet look and here, making a difference are the geometric self-designs, offering a smart look and texture. A contrasting colour in dull gold, matching the table lamp stands would be another equally luxurious option. Cushions can be changed with every season- dark colours that exude warmth in the cold months and lighter hues in the summer for a cool vibe. 
CENTRE POSITION FOR BALANCE 
Have fun while you liven up a room with an eclectic mix of soft furnishings, furniture, drapes, and of course cushions.  There are contrasting colours and a variety of them to add to the attractiveness of the all-pervasive grey colour scheme. The cushions seem to add smartness and visual appeal to the room. By selecting fabric colours and disparate prints, it's the method of placing them against each other that does the trick. Ikats, paisleys and brocades, linen all sit together in unison, and yet starkly different.
   A central cushion arrangement is ideal for a longish and curved sofa, cushions help achieve a sense of balance if bunched together towards the centre, leaving equal distance from both edges. This arrangement is particularly suitable for curved sofas. Cushions with rounded designs look well- matched with the curved sofa in the image above.
ALTERNATING PATTERNS ARRANGEMENT
 Separated trio arrangement is a set of 3 cushions that are placed together at each end of a sofa, and is a popular and a classic arrangement. Each cushion has a corresponding match on the other end. It looks neat and composed.
Alternating cushions of the same colour with another colour or fabric creates the right kind of contrast and is a common sight and aesthetically balanced. Placing a throw which match colours or elements from the main cushion arrangement add an extra dimension. Alternating patterns offer a formal look as well.
Using incongruity can be interesting visually. Different geometric shapes may be used placed against each other in an artistic sort of a way. Colours match other elements or furnishing in the room to allow blending in. Use rectangular, square, circular or bolster-styled cushions in different colours and textures to offer a break from monotony. Each of those cushion pieces show up their own personality in this manner.
Bring in minimalism with individual cushions arrangements. Placing a couple of cushions of the same colour on a sofa is all it takes. A sober colour that contrasts or complements the colour of the sofa offers a formal look. Here the shape and structure of the sofa comes into focus and the look is a bit masculine because of the sharp angles. This also helps add a professional look. Ideal in offices, lobbies or guest waiting areas in organisations and institutions.
A hybrid cushion arrangement is achieved when formal is juxtaposed with a casual undertone. Hybrid cushions can add richness by the texture and colours of the fabric used. This kind of arrangement calls for cushions in a variety of fabric covers. Some ornate with a shine, and some vanilla. Interesting textures and solid colours all form a fusion lending an air of formality without its stiffness. A hybrid arrangement brings about layering of furnishing to the décor. Addition of throws and other accessories provide a balanced look to the sofa. Ideal for a formal area, which is also used frequently as a family room.
Cushions are the simplest of ways one can bring about a noticeable change to the look of a room. To a mainly monochromatic room, add a pop of colour with a couple of yellow cushions. Just livens up a space instantly. The dusty pink chairs complement the white and black of the room in a delicate manner. 
COLOUR MATCH WITH SIMILAR SHADES
Use similar shades of a colour in your cushion collection, that additionally match the colours of the sofa, walls and drapes. The look is smart and stylish. The presence of a mango-coloured chair, an amber glass vase and the brass-coloured lighting fixtures make the rest of the décor come alive, adding warmth as it does.
How smart is this colour coding display using the humble cushion? To a neutral palette, bring in colours like a yellow and black and a third cushion which captures all the colours around it. A head-turner for sure. You can never tire of such a look. The geometric patterns on the cushion beautifully break the plainness of the solid colours of the other two cushions. Experiment with different colours from time to time, in other spaces too.