Fashion: Expectations vs. Reality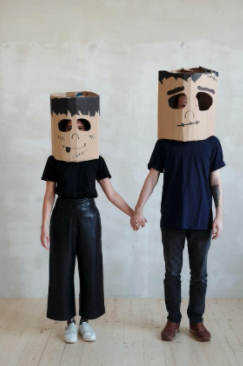 Fashion is a very personal and emotional thing yet very social, cultural and worldly. When it comes to fashion we have a lot of expectation and aspiration for ourselves and to the world. No matter how much we try our best or ignore or deny but in the end expectations never meet the reality. The emergence of a new trend whether it is a pattern or print keeps as thrilled and anxious while shopping.
So here are some close sneak into Expectation vs. Reality in the world of fashion.
1# Expectation: You expect Fashion with better quality demands a high price.
You might expect that the fashion piece with the better quality demands more price and if you are paying the high amount it means the assurance that the fashion apparel or accessories in your hands are of high value with greater quality.
1# Reality: You realize some Fashion is unnecessarily overpriced.
But the reality is different. You realize sometimes the fashion is needlessly over prices and demanding unnecessary extra money that is not correlated to the fashion or its design. Sometimes it's the marketing gimmick or the hype created pointlessly.
2# Expectation: You expect and hope new fashion will bring newness to your look and wardrobe.
With the arrival of new fashion and trend in the market, you all hope and anticipate freshness and excitement. Energized for experience the novel fashion designs and trend hoping the newness to your look and wardrobe.
2# Reality: You realize you are missing the old fashion because it was very comfortable and handy.
But realises the new fashion might look exciting and trend but after a certain hand experience you badly miss the look and feel of the later fashion. Not because you don't like the new fashion but it appears a little inconvenience or discomforting. While thinking about the fit or function or the fabric of the fashion, it should please you and create an esteemed sense of individuality but with the remembrance of the gone fashion, you realize you are still hung to the coziness and contentment of the old fashion. It's more problematic and inconvenient to handle and carry. It turns into an uncomfortable and self-conscious task.
3# Expectation: You expect everyone around you will notice you or appreciate your fashion updated sense of fashion.
You expect everyone to notice you and change of your style with the meticulously updated fashion sense. Your hard work and timely knowledge demand the attention of the people who are around. People may come to you will ask, "From where you purchase this dress or this handbag with the new style and design". You may become over fashion sensational or verified fashion guru in your peer group or friend circle.
3# Reality: You realize nobody really cares and very few are noticing the change.
But then you realize nobody really pays the attention to your latest trend and style and people around you are least bother or attentive to your updated fashion sense.  The chance that you considered huge is actually insignificant to others.