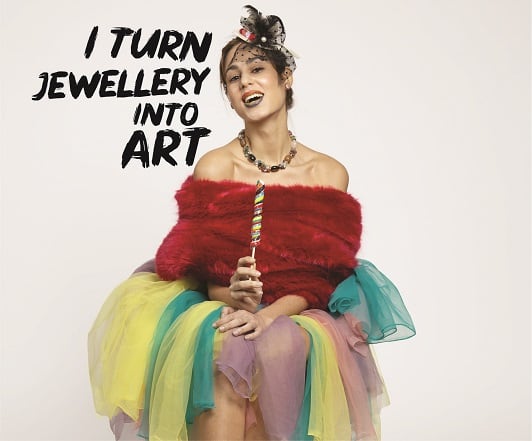 Jewellery
Design
– 6 Months
Course Fee:
60,000.00 INR
*
The Diploma in Jewellery Design program trains an individual to become a jewellery designer by enabling them to acquire the skills and techniques behind design. The diploma is recommended for anyone who is into the family business of jewellery and wants to sharpen his/her skill or an individual who is interested in joining the business of jewellery, an industry that is seeing a rapid growth in India as well as in the international market. The course offers a launch pad for creative minds to learn new skills and techniques in the highly exciting and creative field of jewellery making.
The diploma will allow the learners to blend creativity, technical skills, innovation and research to create exclusive pieces.
The module acquires heavily from the rich historical heritage of India and other countries to ensure that it is in line with current market trends.
The program will include everything from drawing, mould making, brainstorming, and making techniques.
Offers in-depth understanding of all the processes involved in designing jewellery: nature of raw materials used, common design patterns, the ergonomics of fine craft meeting real world treatment and other designers and market related considerations.
At the end of the program the learner has to submit a design portfolio which will be evaluated by the mentor to analyze an individual's learning outcome.
To develop the skills, knowledge and understanding in the conceptualization, design and development of unique jewellery pieces.
To learn marketing and management skills, including promotion strategies of the products.
Determine materials, develop creative skills and work around craftsmanship skills
Over the years the jewellery industry is getting bigger, better and expanding over the world, the requirement for Jeweler designers are increasing daily giving them innumerable career opportunities. Being at the JD institute of Fashion Technology opens a lot of career opportunities to the jewellery designing aspirants, from having their own fine jewellery, costume jewellery brand or working for top brands or luxury designer, the options are endless
Introduction to jewellery and jewellery artistry
Foundation Drawing
Rendering
Technical Aspects
Designing various forms of Jewellery
Types of setting
Metallurgy
Gemstones