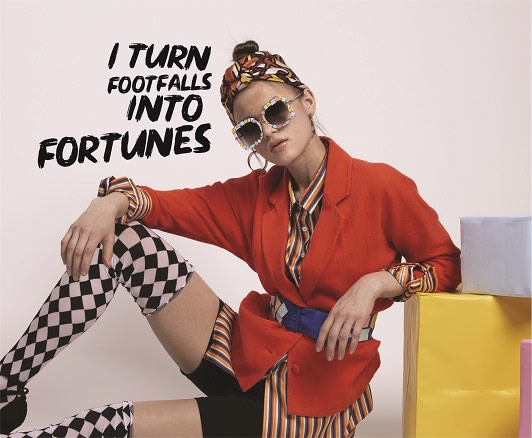 Diploma in
Visual Merchandising
– 6 Months
Course Fee:
60,000.00 INR
*
The course is designed to impart cutting-edge knowledge about the fast growing field of Visual Merchandising. Visual Merchandising is the peculiar art of displaying fashion merchandise in a manner that appeals to a potential customer.
The Diploma in Visual Merchandising aims to impart knowledge and latest technology in the fast-growing field of retail merchandising. Visual Merchandising is a specific art of displaying merchandise in a manner that appeals to a potential customer. The student goes through rigorous training understanding the consumer buying psychology, the sales potential in terms of the right display in retail shops, showrooms, windows, signboards, interiors and other promotional drives. JD Institute of Fashion Technology, one of the best institute in India for design provides the right guidance which includes more industrial exposure under the right industry experts. The visual merchandising course is for creative aspirants who like to talk to people in visual form.
The student will learn to correlate merchandise and display it in a very desirable manner for the potential clients.
The Diploma in Visual Merchandising program will also focus on consumer behavior and how one can maximize profitability through visual display by creating a unique buying experience for the customers.
The window display course imparts knowledge on the latest technology and importance of visual merchandising in today's world
The young aspirant will understand the importance of color theories for promotional displays.
The course is constructed in giving practical knowledge on store layout, location, also making the student understand about strategies for retail market.
The visual merchandising course emphasizes on interesting workshops, inputs from industry stalwarts, an open and free-thinking environment, also teaching about props and build scale models for display.
The program also throws light on how to develop and execute displays for promotional events and exhibitions.
The student will learn the layout of retail space, space assignment, product grouping, color, lighting, window display and elements of visual communication, including presentation method.
The aspirant will be able to analyze the current trend and technology in the industry.
They will learn the art of creating, developing and executing merchandising in the right way to attract a lot of potential customers.
The visual merchandising program develops and prepares you for intense training with the right mix of theory and practical making you strong and confident enough to survive the industry.
A Visual Merchandiser has a very big role in today's retail industry, since the competition is high among brands, the importance and demand for visual merchandisers are crucial. The areas where they can show their skill are like, fashion, store management and merchandising, marketing, event designer, exhibition designer, home staging and even become a stylist. Getting associated with JD Institute opens a wide range of opportunities in the market i.e. from internships to placements.
Fundamentals Of Visual Merchandising
Importance Of Shopping Environment
Elements & Principles Of Design
Material Exploration
Color Psychology
Exterior And Interior Presentation
Lighting Design
Props, Fixtures & Signage
Display Error Management
Consumer Behavior
Brand Management
Trend Analysis & Forecasting
CAD
Vendor Management
Draping & Styling Mannequins
Introduction to Visual Merchandising
Outlining and developing a display strategy
Strategic planning
Basic principles
Classification of displays
Details of pattern
Music & lighting
Sophistication in visual display
Visual merchandising
Finalization of display
Strategies of a visual merchandise
Scope & prospects